Come and meet the Sami, the indigenous people of the North. The Samiland exhibition explores the Sami people's thousands of years of history, culture and mythology. Visit the indoor exhibition to find out about the differences between the Skolt Sami and the Mountain Sami as well as about the traditional occupations and ancient mythical characters of the Sami people. The outdoor exhibition will teach you more about traditional Sami buildings and reindeer herding.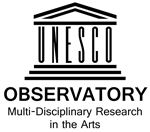 Samiland is part of the UNESCO Observatory Cultural Village programme. Together with local communities, UNESCO Observatory has launched art-based multidisciplinary projects in the Asia-Pacific region and beyond. UNESCO Observatory's vision is to increase arts education in the educational programmes of the cultural villages. UNESCO Observatory's cultural village model was developed as part of this project. It provides an excellent example of the critical importance of arts education and creative activities for sustainable development, communality, flexibility and local manifestations of cultures. The partners participating in the project represent several fields, such as architecture, sociology, economics and business life.
Samiland Facebook Feed
01.04.2019
Pääsiäisenä Levillä!
02.03.2019
Samiland on kiinni 11.-13.3.19.

Samiland exhibition is closed between 11th and 13th of March.
29.11.2018
Samilandin Ante Aikio jakson vieraana:
http://areena.yle.fi/1-4219276
12.04.2018
Sivulla 12 juttua Samilandista.
https://en.calameo.com/read/003767879081064248c30
10.03.2018
Everything is set for the evening. Series of the Samiland Live events is ready to begin!
26.02.2018
Ante Aikio esittää joikuja ja saamenkielisiä lauluja Gámme Gadan säestyksellä.
Konsertit alkavat klo 19.00 ja päättyvät klo 20.00.
Pääsiäislauantain (31.3.) tapahtuma sisältää Ante Aikion Stallun pata -novellikokoelman julkistuksen. Illan ohjelma alkaa poikkeuksellisesti klo 18.00 (musiikkiesitys klo 19-20). Juhlan kunniaksi tarjoamme pääsylipun ostaneille Aigi - ja Stallun pata -kirjoja sekä Goranus -hahmopaitoja erikoishintaan 10€/ kpl!
Pääsyliput 15€ / 10€. Hinnat sisältävät konsertin ja Samiland-pääsymaksun. Lastenlipulla jäkäläpussi porojen ruokintaa varten.
Ilmainen Levi Express -gondolimatka Levin keskustasta Samilandiin ja takaisin klo 18.30 - 21.00.
Stallun pata -ennakkotilattavissa täältä:
https://reunalla.fi/collections/tulossa/products/stallun-pata
***
Ante Aikio is playing Sami music together with Gámme Gada.
Concerts begin at 7pm and end at 8pm.
On 31st of May programme starts earlier at 6pm with publication of Ante Aikio´s new short story collection. Event contains an offer: the Aigi books and Goranus figure shirts only 10€ / pcs!
Tickets: 15€ adult, 10€ child. Prices contain an entrance to the exhibition. Children´s ticket also includes a free lichen bag for feeding the reindeer.
Free gondola lifts from Levi centrum to Samiland exhibition between 6.30pm and 9pm.
06.02.2018
Buori álbmotbeaivvi buohkaide! #sáminationalday
01.01.2018
Hyvää uutta vuotta! Samiland on avoinna päivittäin klo 11-18. Liput Levi Summitin kahvilasta.
Happy New Year! Samiland is open daily from 11am to 6pm. Tickests from Levi Summit café.
04.05.2017
Samiland Live -muistoja.
Some memories from the Samiland Live event.
https://youtu.be/lIvxJuBHDwg
06.02.2017
Some Sami National day celebrating from today.
https://youtu.be/xfR1428QKVA
06.02.2017
Hyvää Saamen kansallispäivää! Buori Sámi álbmotbeaivvi! Happy Sami National Day!Päivä alkoi Sirkan päiväkodin vierailulla Samilandissa, opettelimme saamenkielisiä lastenlauluja. Päivä jatkuu joikaten Cafe Laavulla klo 12 ja suopunginheittokoululla Samilandissa klo 13-17. Lämpimästi tervetuloa! #levilapland #golevi
18.01.2017
Happy visitors from San Fracisco posing with Ante.
Vieraita San Franciscosta.
19.07.2016
Oheisesta linkistä löytyy mielenkiintoista blogi-juttua Panorama-hotellista ja Samiland-näyttelystä:
http://www.rantapallo.fi/paapilvissa/2016/06/14/levitunturin-kesamaisemissa-hotel-levi-panorama/
21.03.2016
hei, kävin teillä viime viikolla ja näin siellä ulkoaitauksessa kauniin, valkoisen poron. olisiko siitä mahdollista saada kuvaa tänne?
10.02.2016
Samiland on siirtynyt osaksi Museokortti-perhettä. Lisätietoja kortista löytyy osoitteesta www.museot.fi/museokortti.
06.02.2016
Hyvää Saamen kansallispäivää! Buori Sámi albmotbeaivvi!
21.01.2016
Nyt on hyvä päivä vierailla Samilandissa. Täällä ylhäällä on vain -26*c kun alhaalla keskustassa on -38*c.
It's a good day to visit Samiland. Here's only -26*c when it's -38*c at the centrum of Levi.
28.12.2015
Saamelaiskirjailja Niilo Aikio esittelee kirjallisuuttaan Levi Summitissa tänään ja huomenna. Tervetuloa juttusille!
22.12.2015
Olemme uudistaneet nettisivumme osoitteessa www.samiland.fi!

We have renewed our website. Visit www.samiland.fi to see the changes!
19.12.2015
Tämä kuva on otettu eilen. Tätä menoa Samilandin ulkonäyttely hukkuu lumeen ennen kevättä. :)
This picture is taken yesterday. It's already quite much of snow. Our outdoor area might drown into it before the spring arrives. :)
05.11.2015
Samiland on parhaillaan kiinni Summitissa pidettävän konferenssin vuoksi. Näyttely avataan jälleen 13.11.2015.

Samiland is closed during the conference at Levi Summit. The exhibition will be opened again on 13th of November.
15.10.2015
Here´s Samiland´s host Ante Aikio joiku chanting together with the Boogiemen Trio. Ante´s joiku performance is possible to hear also at Samiland.
https://www.youtube.com/watch?v=1sVoG6R86jo
20.08.2015
Intriguing review about Fathoms of the Fenlake.
31.07.2015
Etsimme kuvaa kolttasaamelaisista uusiutuville nettisivuillemme. Kysymyksessä olisi tosiaan vain tuo yksi kuva. Tarjoamme tästä hyvästä pari vapaalippua Samilandiin. Ottakaa yhteyttä yksityisviestillä, jos tällainen kuva löytyy!

We are looking for a picture of Skolt Sami people to our renewing website. We can offer couple of free entrance tickets to Samiland for this. Send us private message, if you happen to have one!
15.07.2015
Täältä löytyy Aigi-uutiset suomeksi! Tykätkää ja jakakaa!
09.07.2015
Image by Kimmo Hyötylä.
10.06.2015
Samiland ja Hotelli Levi Panorama ovat jälleen avoinna pienen tauon jälkeen.
Samiland and Hotel Levi Panorama are open again after a small break.
26.05.2015
Samiland on tällä hetkellä avoinna tilauksesta, kuten oli tälle tänään vierailleelle ryhmälle. Kesäkuun 8.päivästä lähtien olemme avoinna päivittäin klo 10-20. Pääsyliput ovat saatavilla Hotelli Levi Panoraman vastaanotosta.
At the moment Samiland is open by arrangement as it was for this group that visited us earlier today. We open again 8th of June and we are open daily from 10am to 8pm. Tickets are available from Hotel Levi Panorama reception.
30.04.2015
YleX Jälki-istunnon Viki ja Mäkkäri kävivät tutustumassa Samilandiin kittiläläisten kuulijoidensa kutsumina. #jälkkä #ylex #vappu
28.04.2015
Ehkä talvikauden viimeinen ryhmä.
Maybe the last group of the winter season.
15.04.2015
Kevät on jo pitkällä ja lumi sulaa kovaa vauhtia ulkonäyttelystämme. Tänään poroihin ja perinnerakennuksiin kävivät tutustumassa Helmi-liiketalousopiston oppilaat.
Warm spring weather is melting snow away from our outdoor exhibition. Today students of the Helmi Business & Travel College were getting to know to the traditional buildings and habitants of reindeer corral.
08.02.2015
Coming soon.
06.02.2015
Odne lea Sámi albmotbeaivi!
Tänään on saamelaisten kansallispäivä!
Today is the Sámi national day!
08.12.2014
Ihmiset ihmettelemässä revontulia Ravintola Saamen Kammin edustalla.
People wondering the northern lights in front of the Restaurant Saamen Kammi.
01.12.2014
Talvinen näkymä Samilandissa.
A winter view from the Samiland exhibition.
06.11.2014
Ensimmäiset kaksi poroa ovat saapuneet aitaukseemme.
First two habitants of the reindeer corral have arrived.
31.10.2014
Valitettavasti ensilumi suli pois Samilandista, mutta kohta talven pitäisi tulla takaisin. Sää on melko kylmä ja revontulet tanssahtelevat taivaalla.
Unfortunately the first snow melted away but winter will come back soon. The temperature is quite cold already and the northern lights are dancing on the clear sky.